Longing to bring the spa vibe into your bathroom and create a relaxed feel after pampering and rejuvenating yourself. There is no denying that unwinding in the bathroom at the day's end lets you escape from the fatigue of the domestic chores and the raucous in the workplace. It is all about creating a soothing atmosphere in the bathroom. But does that mean that you may go crazy and unplanned with your budget?
Whether it is upgrading fixtures, minimizing clutter, or creating a spa-like ambiance that allows you to melt away in tranquility, remodeling a oasis like washroom will not break your budget. If you have ever been to the spa and recalled those wonderfully relaxing moments, you are quick to realize that there is no need to break your budget. You need a little bit of ingenuity and here is how to turn your private washroom into a spa.
1. Recreate the spa with opulent textures
One of the key aspects of creating a spa is replicating the ambiance of being wrapped in soft-textured towels and robes. If you want to recreate a similar atmosphere in your home bathroom, use thick towels, bath mats, and robes to add the finest textures. Surprisingly, the cost of thin and thick towels is similar. Once you arrange for some nice-looking towels, keep them smelling fresh and soft. If you are in for home renovations in Vancouver, recreating a spa-like washroom may add zeal and value to your home.
2. Include natural décor
Without including natural décor, you may never get that spa-like feel in your home bathroom. For instance, you can place small houseplants on the bathroom floor, or countertop, or try hanging a plant from the ceiling. However, when choosing plants, be sure to pick those options that can righteously survive in the humid atmosphere of the washroom. If you do not prefer the idea of living plants, use a vase containing fresh blooms in different colors to make the countertop versatile.
3. Get rid of unusual stuff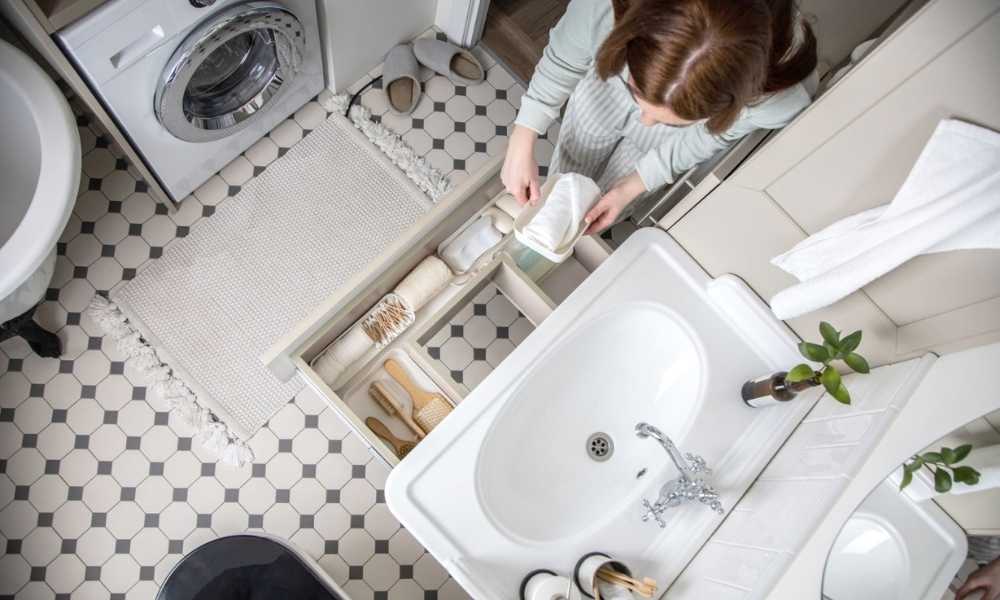 When bathrooms stay without renovation for a long time, you need to take responsibility. To create a spa feel, start de-cluttering the bathroom and discard the expired products as well as those that have gone unused for a long time. When restocking the bathroom during custom home renovations in Vancouver, try to avoid placing those things you need not use regularly. For that spa ambiance, try to focus on the countertop and the other storage options that tend to turn to clutter quickly.
4. Change the showerhead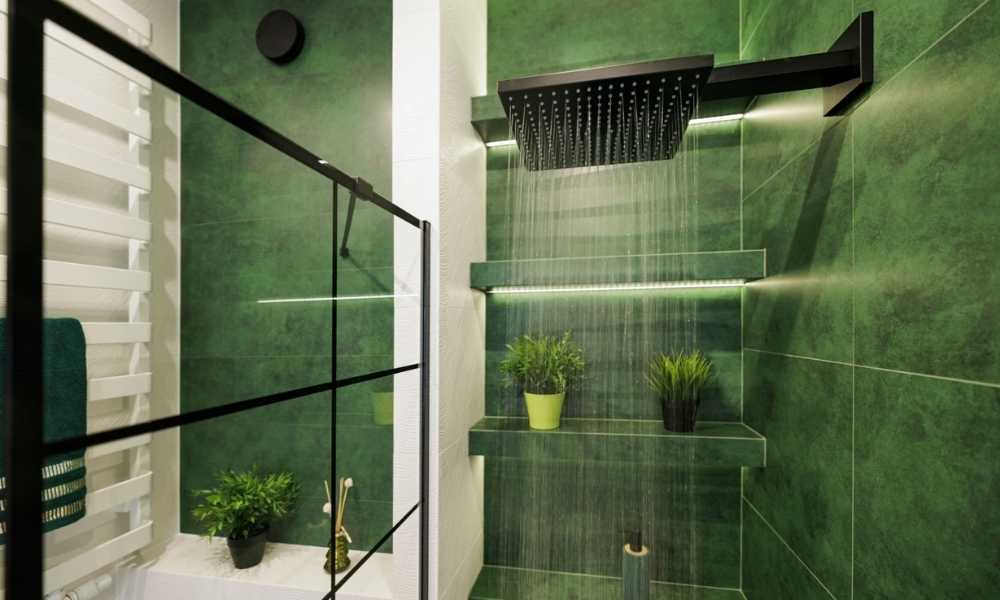 Replacing the basic showerhead is a must during renovation. The reputed recommend luxurious models if you are keen on the spa feeling. When choosing the showerhead, you will come across rain showerheads or massaging spray. If you have more money to spare, look for replacing other washroom fixtures like commode, faucet, or automation features you will swear by.
5. Choose the lighting fixtures carefully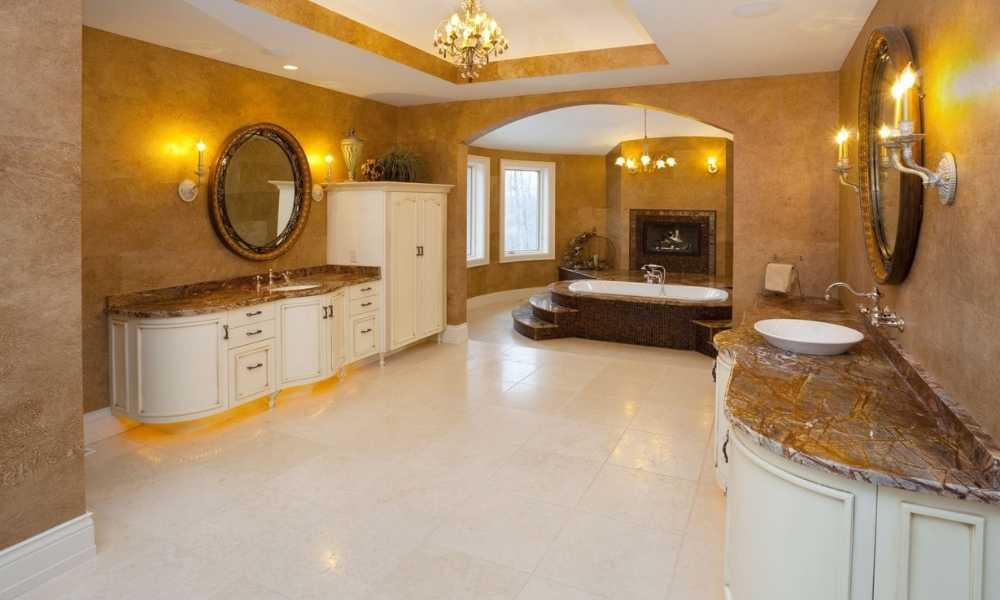 Lighting may seem a subtle element during custom home renovation but goes much beyond that. Have you ever come across spas with harsh lighting fixtures? Adding the right fixture elevates the washroom décor to a great extent. You can check vanity lights or sconces placed on either side of the washroom décor for replicating the atmosphere of a spa.
6. Adding mirrors on the walls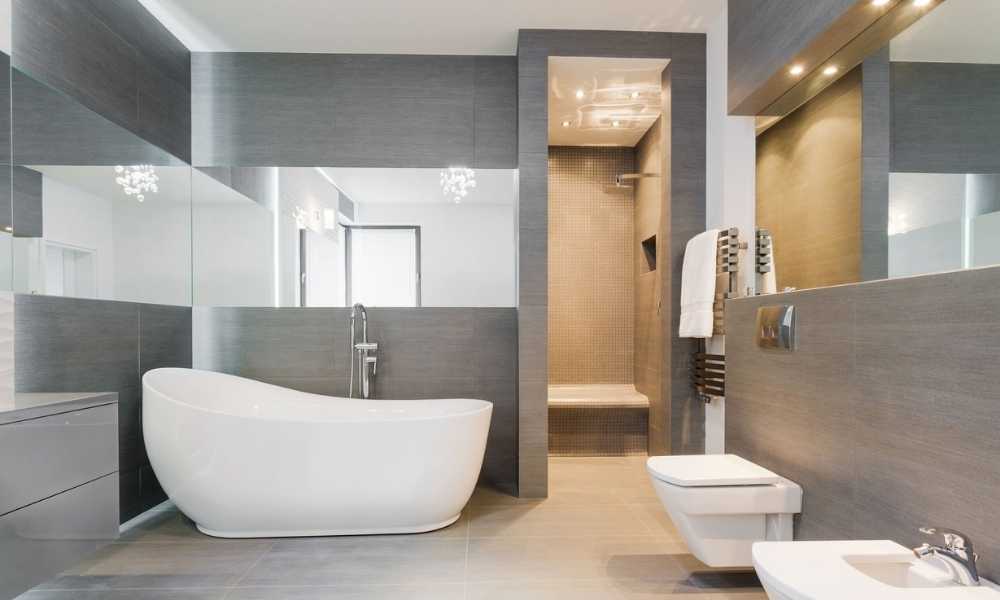 Talk to home building companies near me and get ready to make your bathroom renovation worth the effort. Chances are that your bathroom may not be even half as much as a professional spa. So, the key is to make it larger than real. Mirrors installed on the four walls of your home bathroom make it look chic and sleek but use the right mirrors to fulfill your objective. Try searching for mirrors with anti-fog technology with a dim LED light and save money on utilities. If you want to create a natural look, install mirrors with wooden frames during home renovations in Vancouver.
7. Use rugs on the floors
A spa is luxuriously soothing, so creating a similar feel in your home bathroom lends a spa-like ambiance. Place rugs on the floor and add more character to the bathroom. Moreover, it saves you from stepping into a cold floor on chilly mornings. When selecting the rug material, make sure you choose a quick-drying material.
Bringing accents into your bathroom to create a spa ambiance is not that budget-wrenching. Plan your finances and set the upper limit for each element. If you choose a few features from the above-mentioned options, you won't break the bank for creating an oasis like feel. Roadhouse Homes is a name that surfaces for home renovation in Vancouver and has an impressive track record of remodeling over hundred homes. Discuss your options with the experts therein and feel happy about creating a spa-like bathroom to swear by.