If you're looking for kitchen counter decor ideas that will help you get your kitchen looking its best, look no further. In this article, we'll show you some simple and inexpensive ways to spruce up your countertop with small items that will make a big impact. From flower vases to placemats, there are 17 ideas to choose from.
1. Declutter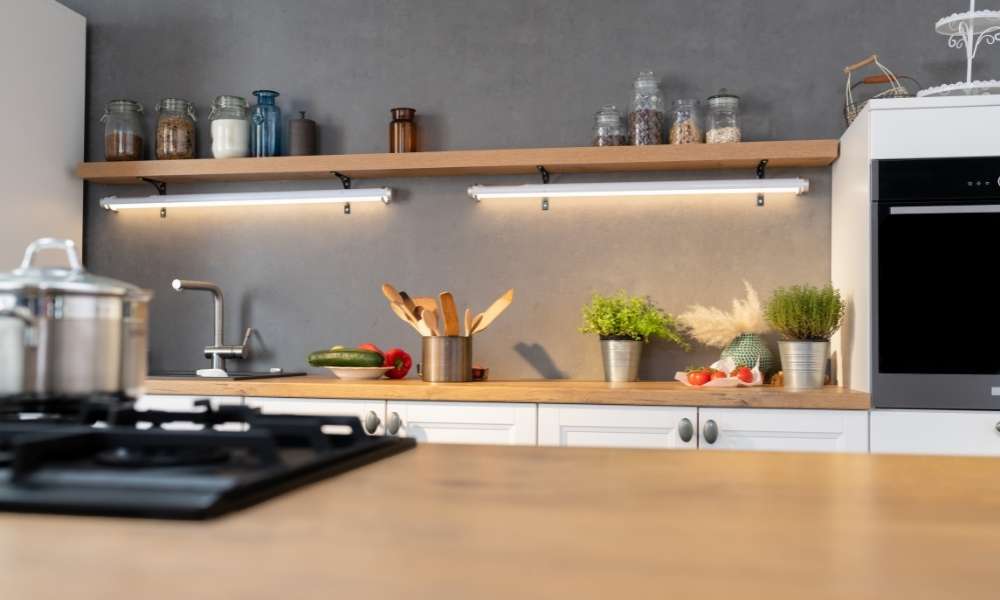 Decluttering your small kitchen counter can make cooking, baking, and other activities much easier. By organizing and cleaning up the space, you'll free up more room for food preparation. You can also improve your cooking skills by developing better recipe ideas. Use these tips to declutter your kitchen counter:
1) Place all of your cooking tools in one place so that you can see them easily. This will include pots, pans, knives, spatulas, cups, and spoons.
2) Clear off any excess counter space by grouping similar items together. For example, put all of your measuring cups and spoons in one place.
3) Keep small appliances like blenders and coffee makers tidy by placing them on a shelf above the counter or in the cabinet below it.
2. Splash it with statement objects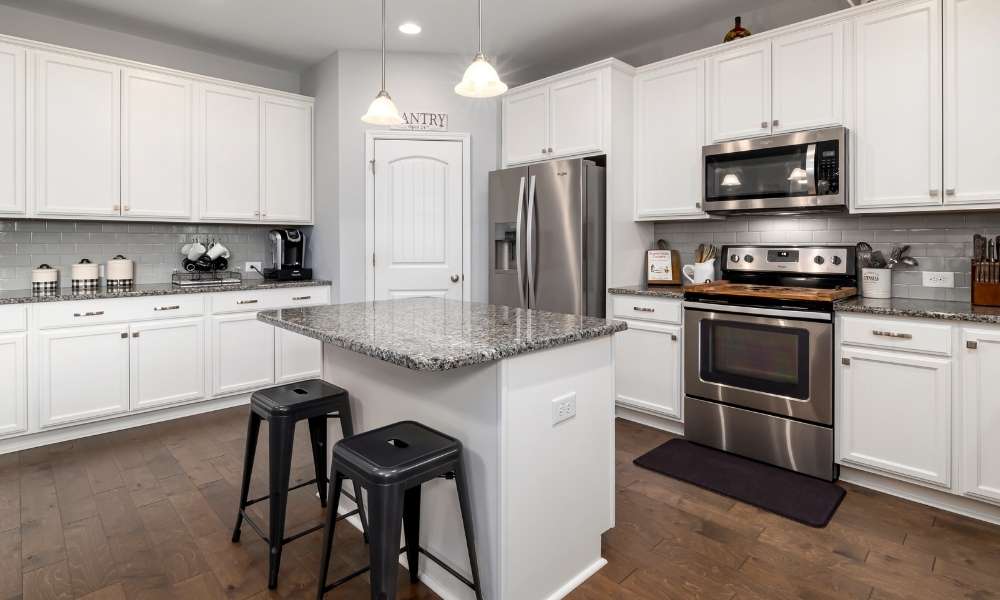 Statement objects can be the perfect addition to your small kitchen counter decor. By using statement objects in your kitchen, you can add personality and interest to your space. Here are some ideas for statement objects that can work well in a small kitchen:
large pot or skillet: This object is large and will stand out on the countertop.
-An orange juicer: Adding an orange juicer to your kitchen will add a pop of color and brightness.
-A brightly colored salad bowl: A brightly colored salad bowl will help to bring life and vibrancy to your kitchen space.
-A set of coasters: A set of coasters can be a fun way to add personality and interest to your kitchen.
-A spice rack: A spice rack can hold all of your cooking supplies, making them easily accessible.
3. Incorporate color touches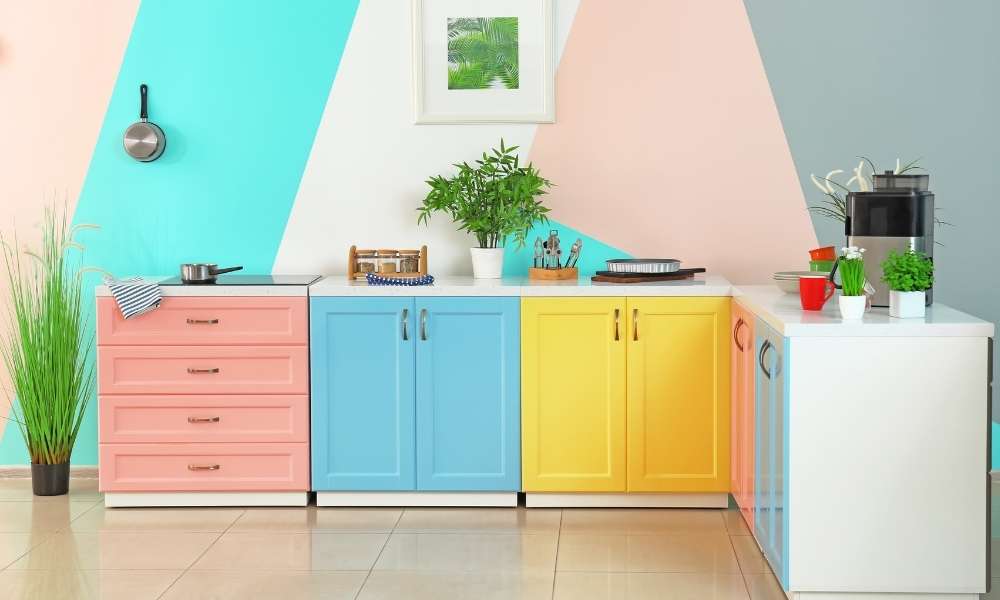 Adding color to your small kitchenette counter can help to add life and excitement to the space. There are a number of ways to do this, from using brightly colored baskets or jars to painting the countertop a fun shade. Whether you want to use a single hue or combine different colors together, there's no wrong way to go!
4. Make it warm with natural textures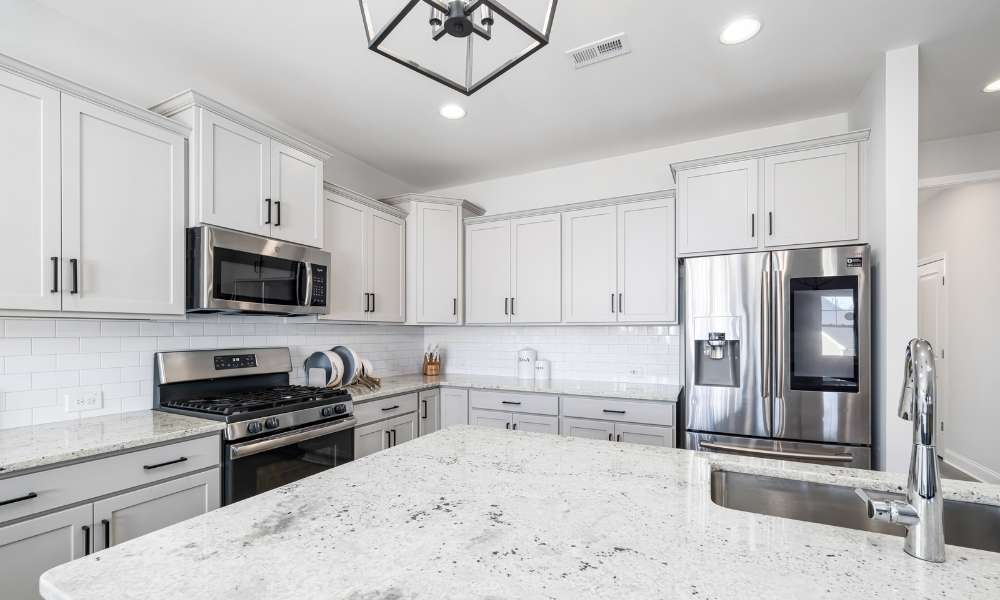 Textures are one of the most important aspects of small kitchen counter decor. From the linoleum that covers the floors to the wood grain on the cabinets, a little bit of texture goes a long way in creating a warm and inviting space. Try adding some natural textures, like rugs or pillows, to create an earthy feel. You can also use knick-knacks and porcelain figures to add visual interest. When it comes to small kitchen counter decor, there's no wrong way to go!
5. Add patterned accents
Adding patterned accents to a small kitchenette counter can help to create a more cohesive look in the space. By choosing different types of patterns, you can create a variety of looks that will fit your style. Some popular patterns to consider are stripes, checks, and plaids. You can also try adding an accent color to one section of the counter for a pop of personality. Whatever pattern you choose, be sure to find the right accessories to complete the look. For example, add coordinating mats or table lamps to brighten up the space during mealtime.
6. Decorative Dispensers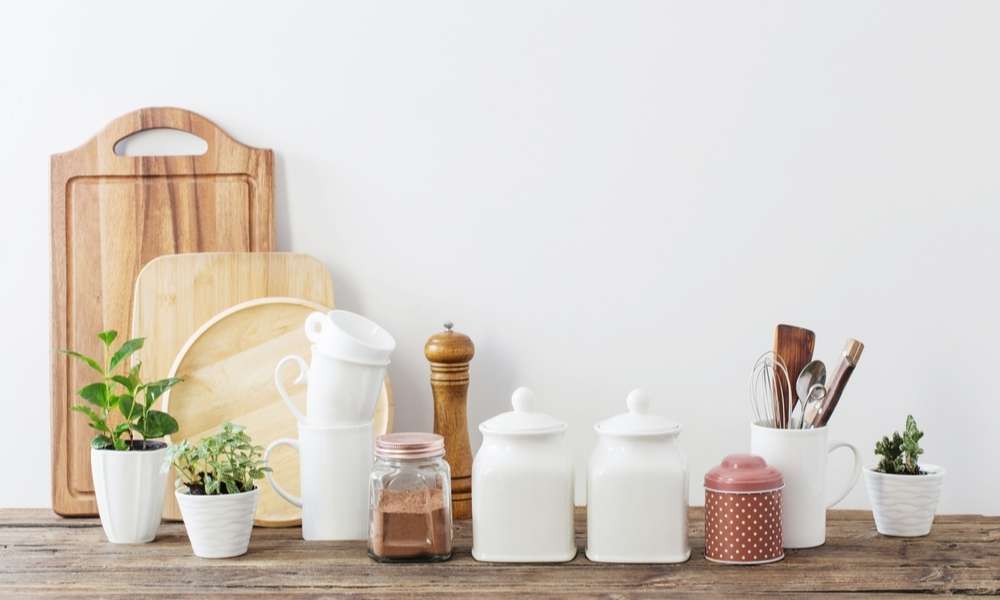 Small kitchen appliances can be difficult to manage when they are crammed onto a tiny countertop. One way to create more space is to use decorative dispensers. These small, decorative containers can hold small items like spices or sugar, and make them easy to grab without having to search through a crowded cabinet.
Decorative dispensers come in many shapes and sizes, so there's bound to be one that will fit perfectly on your kitchen countertop. Some dispense liquids while others dispense gels or creams, so you're sure to find the perfect option for your needs. If you don't have any room on your countertop for a dispenser, consider adding one of these accessories to your pantry instead.
7. Incorporate quality kitchen items
If you're looking for a small kitchen decorating idea, incorporating quality kitchen items can be a great way to spruce up your space. Items like ceramic cookware, glassware, and stainless steel appliances can make a big impact in a small kitchen. Not to mention, they'll last longer and look better as time goes on. If you're unsure where to start when it comes to adding quality kitchen items to your space, consider reaching out to professionals like interior designers or home repair experts. Either way, investing in quality pieces will make your cooking experience that much better.
8. Cookware Equipment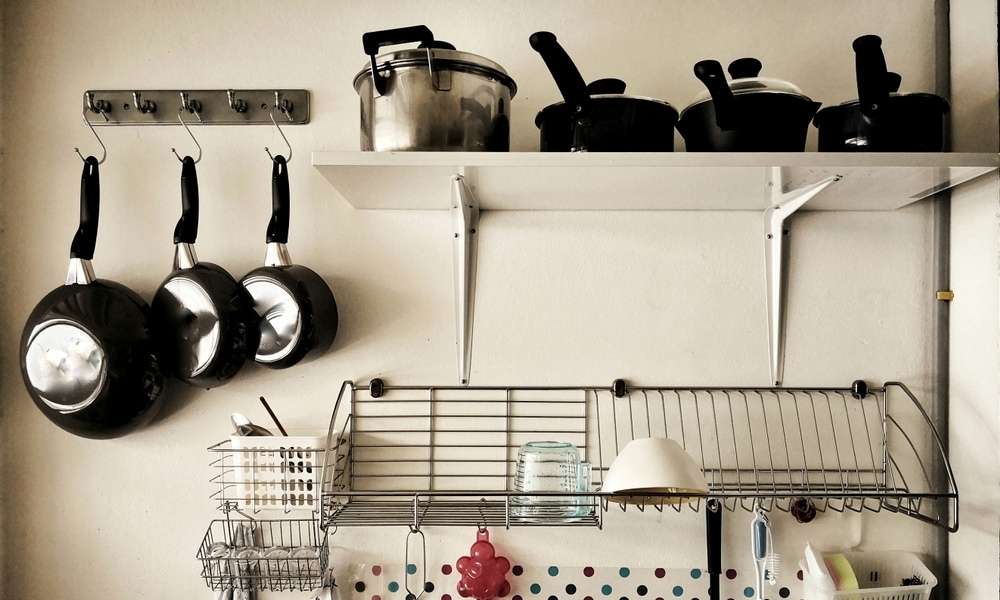 When decorating a small kitchen counter, it's important to choose the right cookware equipment. Cookware sets can be a great way to add variety and color to your countertop, but they can also be expensive. Here are six small kitchen counter decor ideas that don't require any cookware:
1. Use vases or small containers as coasters. Fill them with fresh flowers or leaves, and put them on the counter near where you're cooking.
2. Hang pot holders from the cabinet handle or the upper part of the oven door. This will keep your hands free while you cook, and it'll look stylish too!
3. Display ladles, spoons, and spatulas on hooks or nails attached to the cabinet door or wall. This is an easy way to keep everything handy without taking up valuable counter space.
9. Fruit bowl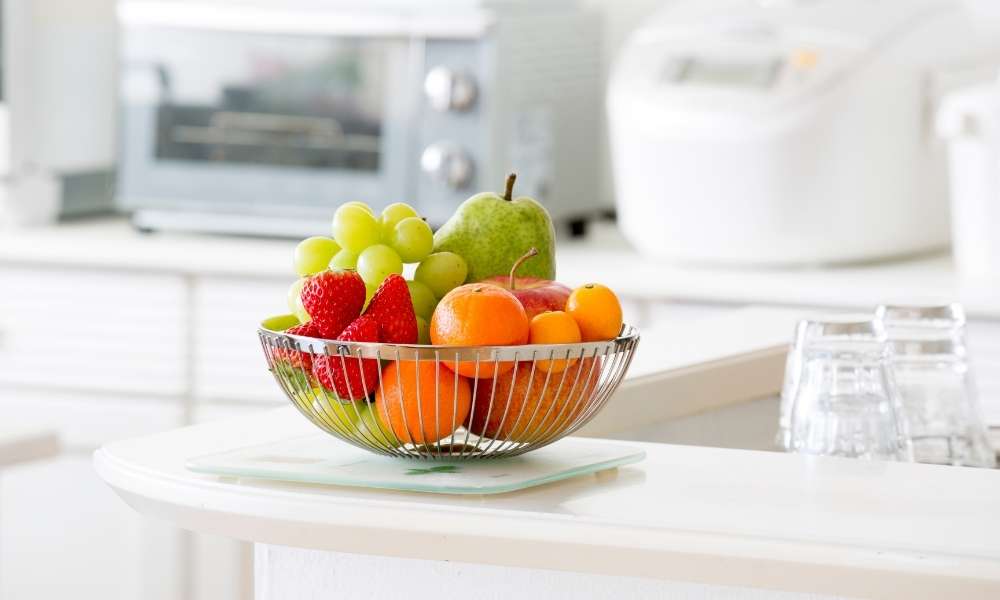 In a small kitchen, fruit is always a welcome addition to the counter. A fruit bow can be a beautiful way to show off your colorful fruits and vegetables without taking up too much space on the counter. You can make your own fruit bow or find one in a store.
10. Gourmet food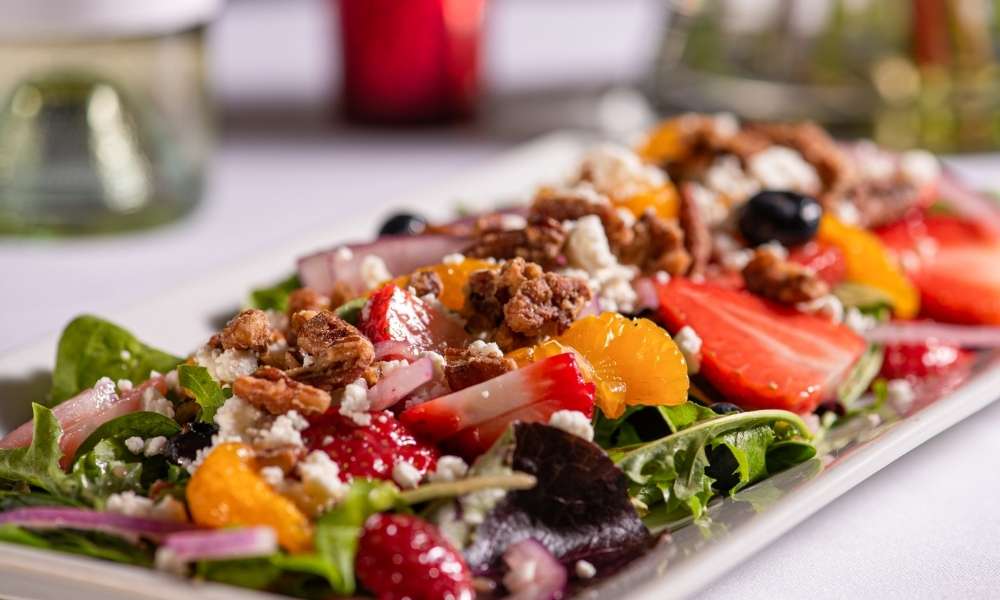 If you are looking for a way to add some extra pizzazz to your small kitchen counter, consider using gourmet food as decor. This type of decoration is not only attractive, but it can also be quite useful in adding flavor and variety to your meals. Here are some tips on how to make the most of gourmet food as kitchen counter decor: -Start with simple ingredients. If you are limited on space or budget, focus on items that are easy to store and require little preparation. For example, fresh fruits and vegetables can be used as toppings for sandwiches or salads, while pre-made pesto or hummus can be used as a condiment for pasta or bread. -Think about colors and textures. Some of the tastiest foods use unusual colors and textures that stand out from the norm.
11. Pretty jars and containers
Pretty jars and containers can be a great way to add a pop of color and personality to your small kitchenette counter. This type of decor is perfect for adding some personality to a space that might feel a little too sterile or flat. There are all sorts of pretty jars and containers out there, so it's easy to find something that will fit the style of your kitchen. Some popular options include flower pots, vintage glasses, and candy canes. Just be sure to pick something that will look good with the other décor in your kitchen, and don't forget about storage! A pretty jar or container can be an incredibly useful tool for storing odds and ends, making them perfect for small kitchens with limited storage options.
12. Matching backsplash
When it comes to small kitchen counter decor, one option is to use a matching backsplash. This can easily add a splash of color and style to a space that could use some extra attention. There are plenty of options available, so it's easy to find something that fits your needs and style. Some things to keep in mind when choosing a backsplash include the color of your counters, the style of your cabinets, and the materials you have available.
There are many different types of backsplashes available, including ceramic tile, stone tiles, porcelain tiles, vinyl tiles, laminate flooring, and even wood plank floors. It's important to choose something that will look good with the rest of your kitchen décor and with the colors you've chosen for your counters.
13. Butcher knife block
A butcher knife block is a great way to add some unique and small kitchenette counter decor to your space. Not only will it keep your knives organized, but it can also double as a display piece. There are many different styles of butcher knife blocks out there, so find one that suits your home décor.
14. Farmhouse-inspired Vignette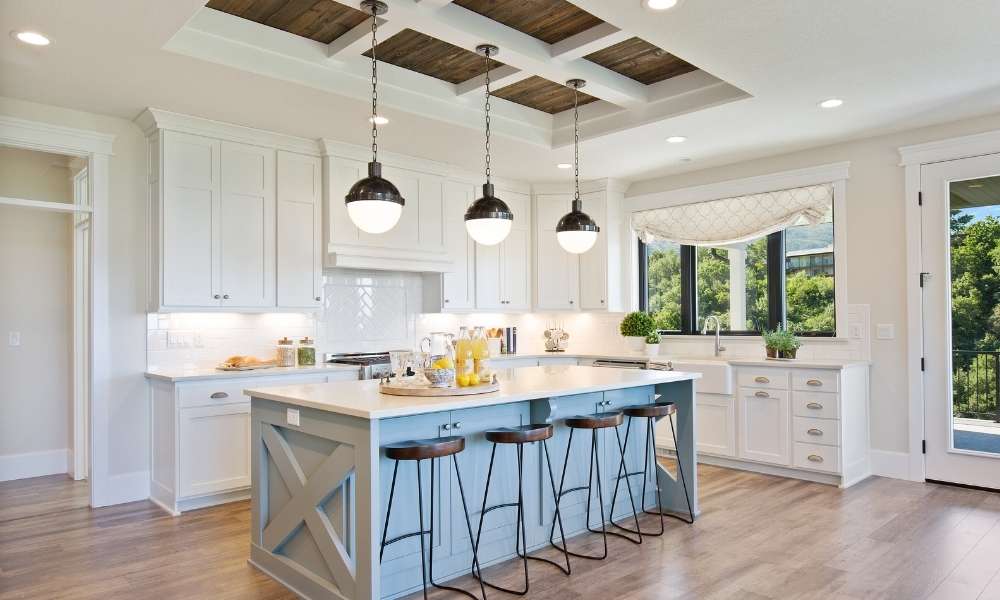 When it comes to small kitchens, sometimes the counter can feel cluttered and cramped. Luckily, there are lots of ways to make the space feel more spacious and organized. One way is to add a farmhouse-inspired vignette to your countertop. This style is popular because it's rustic and textured, which makes it perfect for modern kitchens. You can decorate your counter with accents like shelves and a mantel, or go with a minimalistic approach and simply add a few pottery pieces. Either way, adding some Farmhouse-inspired decor will breathe new life into your kitchen counter!
15. Decorate with kitchen staples
Choosing kitchen staples can be daunting when you're small on counter space. Here are a few recommendations to get you started:
-A cutting board: This is essential for prepping food and is also useful for serving food. If possible, get one with a non-slip surface.
-An oven mitt: When baking or cooking in the oven, it's helpful to have an oven mitt to protect your hands.
-A measuring cup and spoons: Having accurate measuring cups and spoons will make it easy to cook delicious meals without having to guess how much of ingredients you need.
-A storage container: A storage container can be any type of receptacle that can hold items like Crock Pot meals or leftovers.
16. Stick to a theme
Stick to a theme in your small kitchen counter decor. With so many options available, it can be hard to know where to start. Start with the basics and work your way up. Consider using colors that coordinate with each other, or choose pieces that have a common motif. For example, if you want to create a nautical look, include items with blue or seafaring inspiration. Or if you love bright colors, go for an all-out explosion of hues! No matter what style you go for, be sure to keep it cohesive by using similar elements throughout your space.
17. Implement trays
If you have a small kitchenette counter, consider using trays to organize your cookware. Not only will this make cooking easier, but it will also give your kitchen a more organized look. There are many different types of trays that can be used in a small kitchen, so finding the right one for you is easy.
Some of the most popular trays for small kitchens are the utensil tray and the mesh organizer. Utensil trays are designed to store all of your cookware in one place, making it easier to find what you need. Mesh organizers, on the other hand, are great for organizing spices and condiments. They come with slots that can hold bottles or jars, and they're also removable so you can clean them easily.
Conclusion
In conclusion, there are many small kitchen counter decor ideas you can use to spruce up your space. Whether you need a quick and easy way to organize your countertops or just a little inspiration, these ideas will help you get started. If you have any other small kitchen decor ideas that you think would be perfect for this space, feel free to share them in the comments section below!